June 2008 to June 2009
South America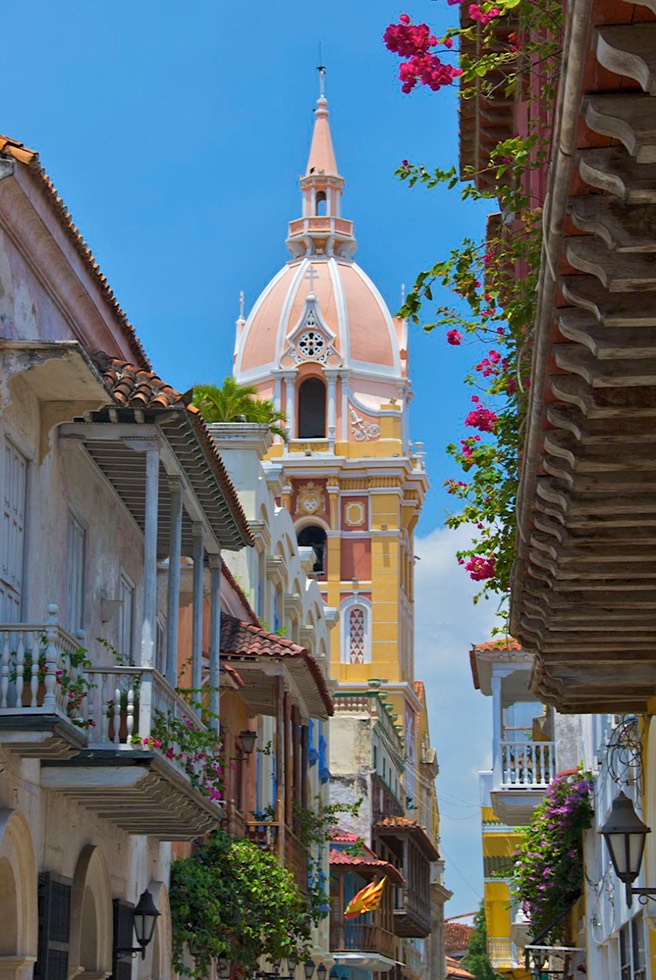 Our goal, the primary inspiration for our Latin American journey, was to reach South America.  Thus it was truly satisfying to arrive in Cartagena, Colombia, on June 1, 2008.  This new continent stretching out before us all the way to Land's End at Tierra del Fuego; the home of the Andes, Machu Picchu, the Pampas of Argentina, the Amazon basin, even Cartagena itself, was finally at hand.  As much as we really enjoyed our time in Central America, there was no question in each of our minds that this had been the real destination all along and we were excited to have finally arrived.
When we left the states in December 2007, and for much of our trip south through Central America, we didn't know whether we would ship into Colombia or bypass it altogether by shipping to Ecuador.  Colombia has something of a bad reputation for tourism acquired during the eighties and nineties due to violence resulting from the drug cartels and guerrilla groups.  Now, however, things are different.
A new president, elected in 2002 and enjoying approval ratings of eighty to ninety percent has dramatically changed Colombia for the better.  After talking to other travelers and reading online reports of their time in Colombia it became clear that we did not want to miss out on traveling there.  You can read about our travels in this wonderful country on our Colombia page.  For now, we'll just say that Colombia made for a wonderful introduction to this new continent and has become one of our favorite countries.
Ecuador did it's very best to live up to the high expectations generated by our time in Colombia, and did an excellent job of it.  Different in many ways, but very enjoyable.  We spent lots of time in the mountains, but also visited the edges of the Amazon basin and dropped down through the western foothills of the Andes to see some of coastal Ecuador as well; not to mention a trip to the Galapagos Islands, definitely a story all its own. 
In Peru, we reveled in our immersion into Incan history and culture, visiting ruins not only at Machu Picchu, but in the mountains of northern Peru as well and having a wonderful time.  We ventured down many unpaved roads and saw some incredible scenery, twice driving at elevations over 16,000 feet and frequently overnighting above 14,000.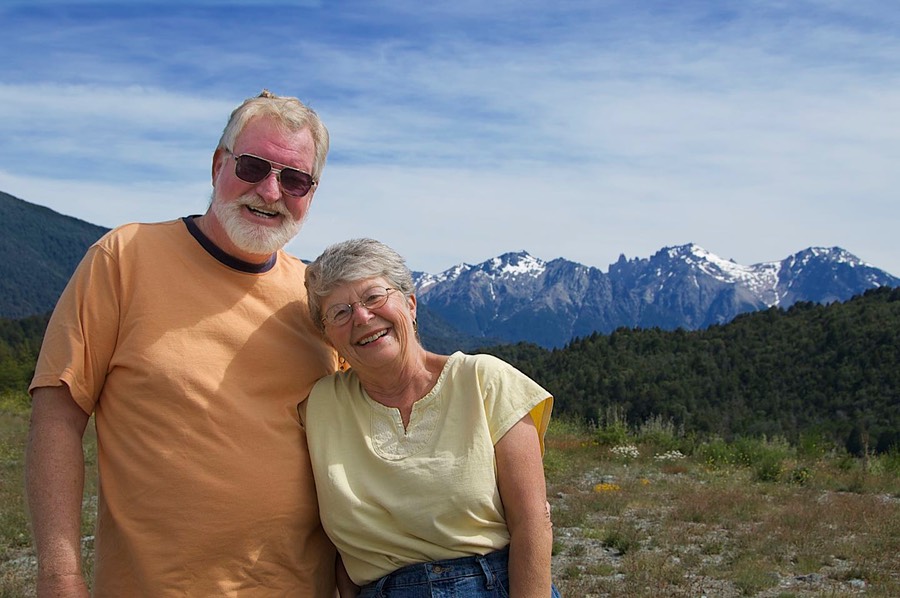 After devoting nearly two months to each of our first three countries, we than spent the next seven months crossing back and forth across the Andes between Chile and Argentina, eventually crossing into each of those countries six times.  On 26 January 2009 we reached our goal by arriving at Ushuaia, Tierra del Fuego, El Fin del Mundo.  
After a final few months working our way back north into the red rock country of northwest Argentina and finally to Buenos Aires, and then an enjoyable but all too brief visit to southern Uruguay, on June 15, 2009 we loaded La Tortuga onto a ship for the states and hopped a big bird to get ourselves back to the USA where we will reunite with our US coach and begin preparing for our next adventure.
South America has so many charms: being kissed on the cheek as a greeting (even by youngsters) in place of our cold north American handshake; the incredible beauty and gentle aura of the Andean cultures; the ease of getting very fresh fruits and vegetables; the charm of streets and towns named after people and important dates; excellent fresh bread almost everywhere; killer ice cream and many others.  ¡Buen Viaje!
Select any of the journal links below to read about our experiences in South America, 
and choose any of the photo links to get a glimpse of what we saw.  
Journal Postings from South America: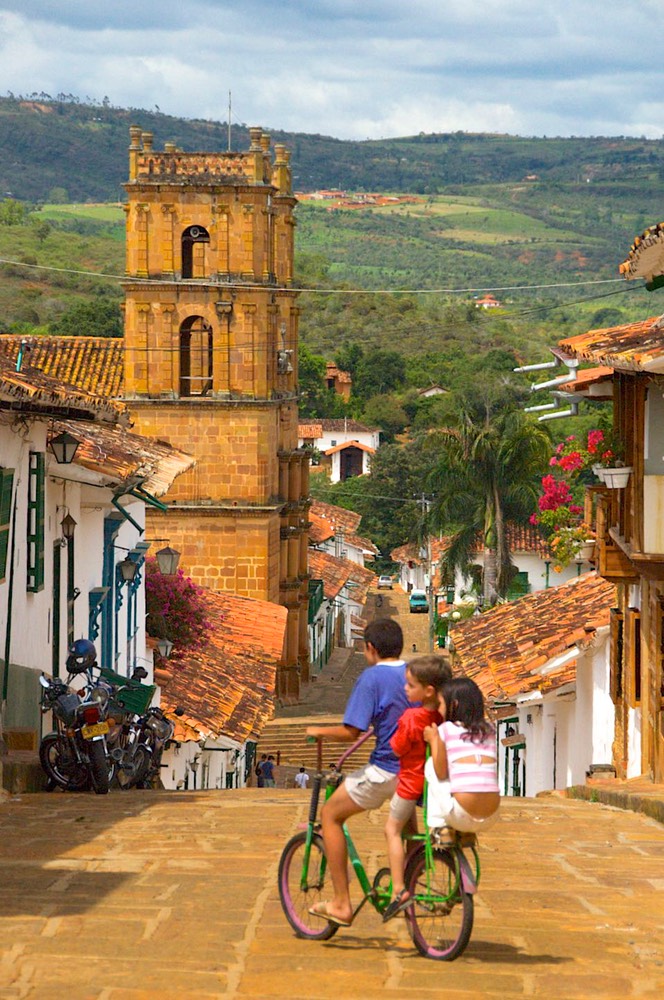 1.   You Meet the Nicest People in…     Colombia
  2.   Run Kathy, Run     Ecuador, Part 1
  3.   What's a nice place like you...      Ecuador, Part 2
          •  See Photo Album     Ecuador, all
  4.   Don't Step on that Rock!     Galapagos islands
  5.   We left our heart in Leymebamba     Northern Peru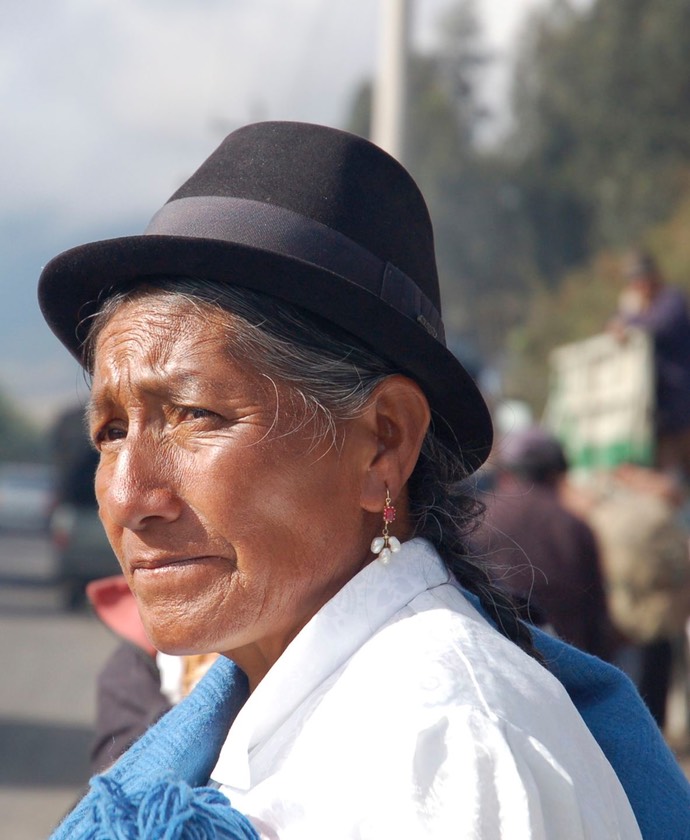 6.   A Day in the Life     Southern Peru
  7.   Home of the Border Bastards     Northern Chile
  8.   Well, That Happened      Argentina, Part 1
  9.   Finisterre     Patagonia, Part 1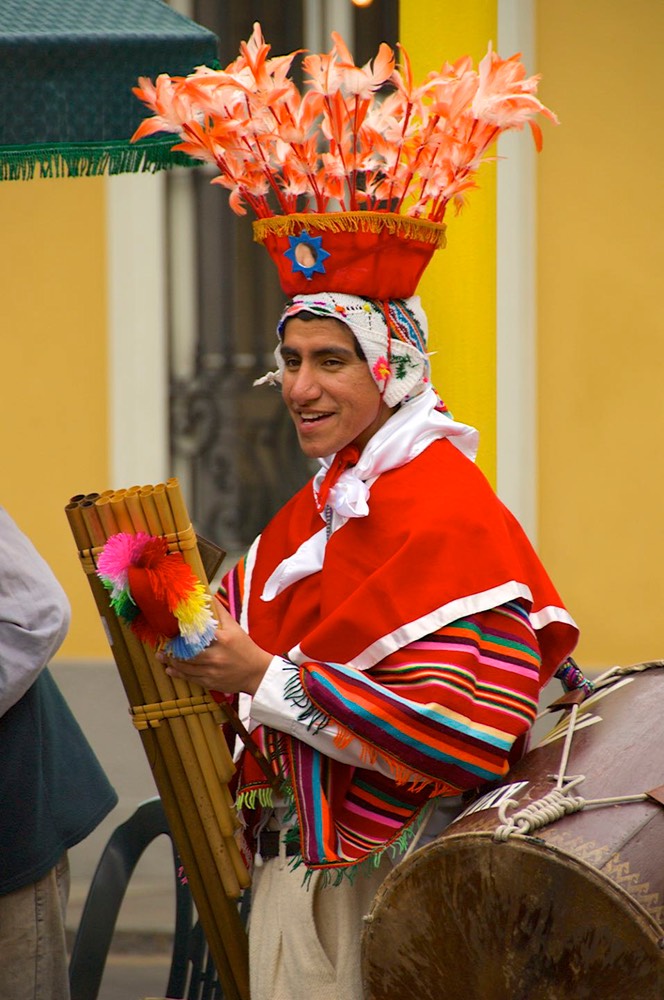 10.  Josh Aike     Patagonia, Part 2
11.  The T-T-T Tow Truck Tour     Southern Chile
12.  Seize the Day     Central Chile
13.  A Map to Many Treasures      Argentina, Part 2
14.  Mantegna Siempre la Calma      Argentina, Part 3 & Uruguay
Extras: