August 2015
Icelandic Coda:  The Faroe Islands
 A brief stop on the way home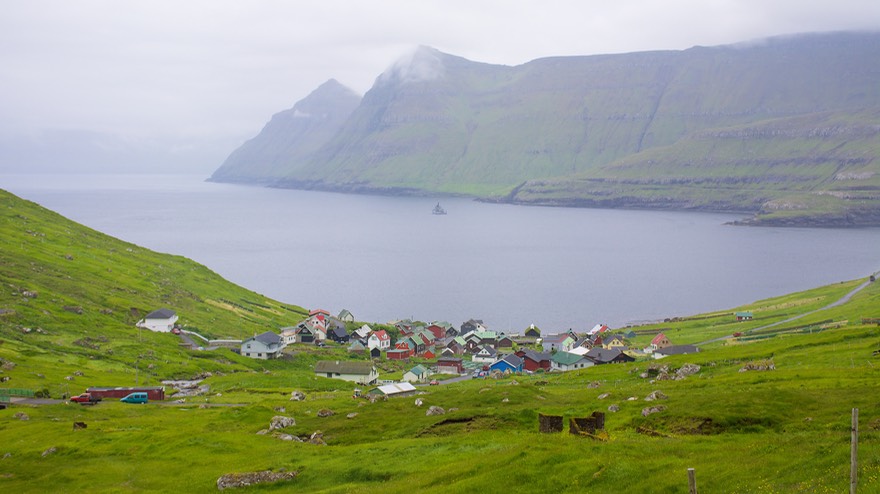 Our ferry dropped us off in the Faroes for most of three days during the course of our journey from Iceland to Denmark.  It had seemed like a good idea when we were making the reservation, and under other circumstances we would have enjoyed ourselves a lot more. A bit of a problem for us was that we were quite tired, we disembarked at 3:30 am, it was raining hard much of the time, and we were ready to get back to Denmark.
These islands are lovely.  There are several, in close proximity, and the two most populated ones are linked by bridges.  We could wander them at will.  The rest are reached by ferry or underground tunnel; not as easy, pretty expensive and not as friendly to the Tiger.  So we stayed close to home. 
You've never seen greener pastures, softer hillsides, cleaner and more colorful towns.  The color palette was fully saturated.  There was no shortage of rugged coastline to putter up and down, nor interesting off-shore rock formations.  It's very easy to be charmed.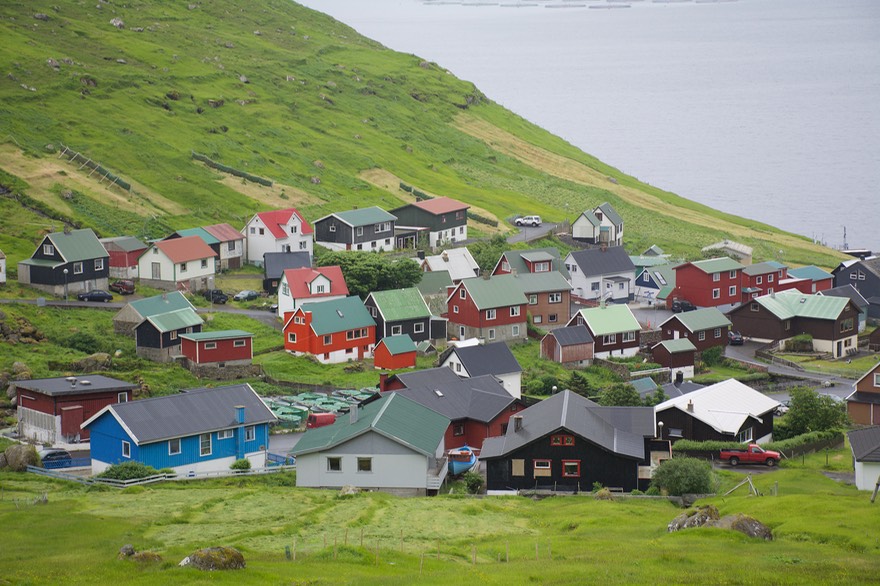 The biggest and most important town is Tørshavn (pronounced Tor-sin as best we could tell), and it's quite nice.  Plenty of harborside activities, because many of the cruise ships touch here for a short time.  Warning, though:  try not to plan your time there for a Sunday — the whole town is shut down completely.  Ah, well.
One of the highlights of the Faroes is the many buildings with turf roofs.  The grass is healthy and green, and very pretty above the bright colors of the houses.  They are charming, and we saw them everywhere.
The Faroe Islands are a good experience.  Ultimately, having been both places, they are sort of a softer, less extreme version of Iceland.  We think any traveler could enjoy several days there, poking around and visiting the many sites.  In retrospect, we think we would have been better served to have visited on our way towards Iceland, not returning from there.  Our choice to visit on the return voyage was based on a significant discount offered by the ferry company, which is actually based in the Faroes.  Hindsight?  Despite the money saved we would advise a different choice to others.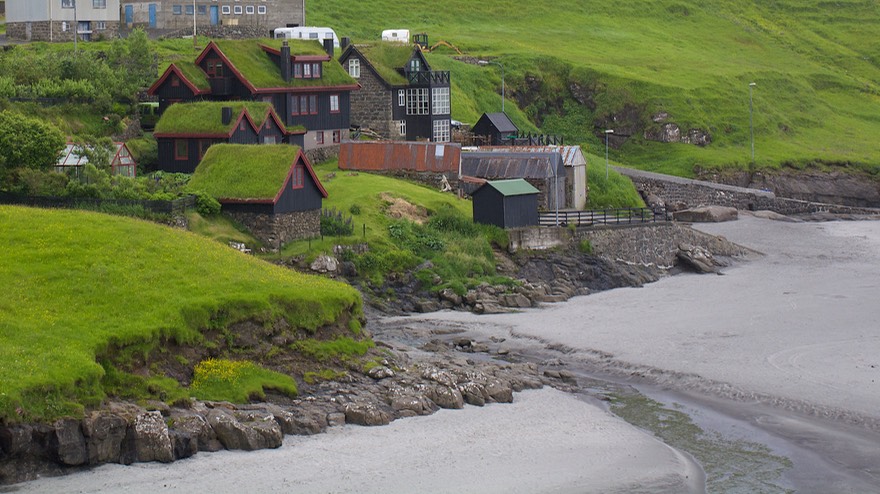 To catch you up with our current plans, if you think we're on our way into eastern Europe and Ukraine, we must ask that you regroup.  We actually made an abrupt left turn and have just crossed over into Britain!  This change occurred for several reasons, a major one being that we've decided it's time to bring the Tiger home for awhile.  With 165,000 miles and 56 countries under his wheels, he's beginning to suffer from some aches and pains that would benefit from a return to the factory and to technicians who are actually experienced in working on Chevy trucks.  We're not having any major problems at all, just normal minor stuff. 
No surprise, we will spend a couple of months poking around Britain some more, taking in a few racing events and museums along the way and ducking up into Scotland for a wee bit (we just cannot resist!) before shipping out of southern England later in the autumn.  
So, this next winter, if you're in the States, put a candle in the window; we might just show up on your doorstep ready to see how you're getting along.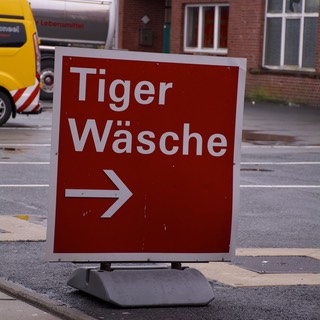 Love to all, and we hope you're having a great summer.  
Rick and Kathy and an always game La Tortuga
PS: couldn't resist tossing in this photo