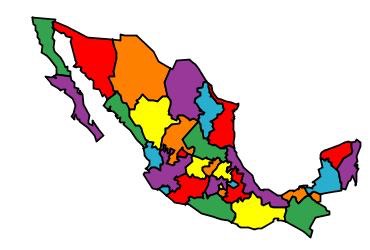 2003, 2006, 2007, 2008 
                 Mexico:
                         Gateway to Southern Adventures
We've traveled to Mexico four times, each a wonderful adventure in its own right, together an invigorating introduction to this large and varied country.  Mexico is a land of contrasts in so many ways; whether geologically, socially or historically it offers an incredibly wide range of experiences to the traveller.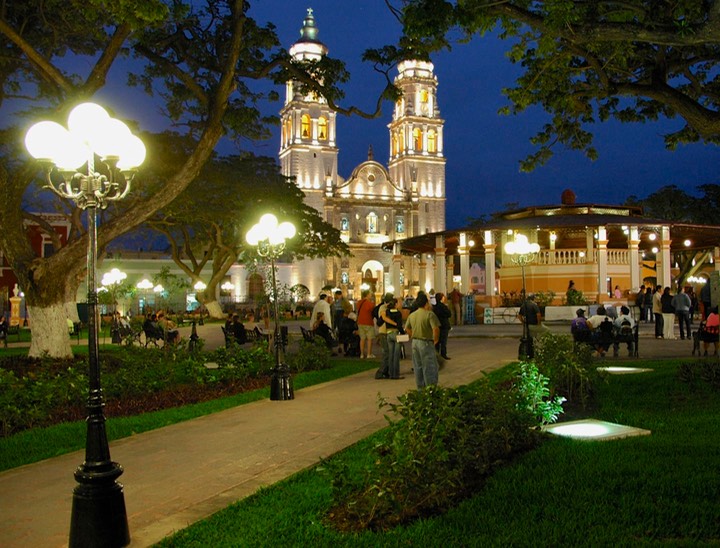 For those who crave luxurious resorts on sunny beaches, look no further.   If ancient ruins and the history of long dead civilizations interests you, this is the place.  Stunning colonial architecture on four hundred year old buildings can be easily enjoyed along with a relaxed lifestyle and friendly, welcoming residents.  If, like ourselves, you'd like to experience a new and interesting culture not too far from home, you're in luck because it's all here.  Travelers of all sorts can enjoy Mexico, and many do.  We've met couples who have gone south every winter for up to thirty years enjoying the things that Mexico has to offer.
The flip side of the coin is that if the only people you talk to are those who have never visited Mexico, or whose only experience of the country is a week in a posh resort, they may convince you that it is unsafe, or the water is bad, or you'll be robbed by everyone you meet.  We have found that none of these warnings are based on the reality of Mexico today, which is a welcoming, lovely land filled with friendly people and offering interesting and delightful experiences on every hand.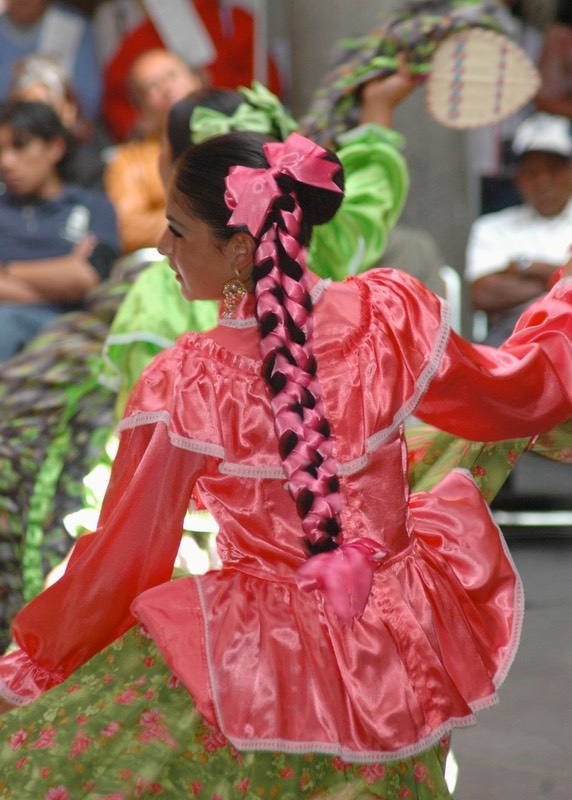 The above summary was written in 2008 so it is only fair to attempt to add an update reflecting more recent events.  While we stand by everything included above, we would be remiss if we did not acknowledge that times have changed some since our last visit south of the border.  While we have not had the chance to re-visit Mexico since early 2008 we do have friends who have continued to travel there just as in years past.  It is still entirely possible to go to Mexico and safely experience all of the wonderful sights and sounds it has always offered.  Our friends do tell us however that perhaps a bit more care and discretion are advisable now than in the past.  More research into safe routes around certain areas, etc.  We certainly intend to return when our travel schedule gives us the chance; but we'll ask around more and talk to other travelers more before we set out.
The funny thing we found during our travels in Mexico is that when you discuss going on to Central America with Mexican citizens they are likely to immediately caution you as to the dangers of such travel.  And sure enough, the Guatemalans warned us about the Hondurans, the Hondurans about the El Salvadorans, etc, etc.  Our experience has taught us that the citizens of all of these countries are far more likely to be pleasant and helpful than anything else.  We have enjoyed our time in them all and made wonderful friends along the way.  One thing all overland travelers know is that if we paid strict attention to the warnings of the State Department of whichever country we're from we'd find ourselves with a very short list of countries considered safe for our type of travel.  As US citizens, we also know that if we were to rely primarily on television news to shape our travel plans, we would, unfortunately and like most Americans, never leave home.
Journal Postings & Photo Albums for Mexico:
Click on one of the photo albums below to see more pictures for each posting. You can also access each photo page directly from the corresponding narrative page.  Go directly to our Photo Albums Menu to access our photos from other regions.
1.  Dolly Partons, Twiggies, and Broadband Topes     Our first trip to Mexico, April 2003

2.  Travels with Heep     South of the border with our Foretravel and tow Jeep, Spring 2006

3.  Dondé Estan Catalina e Ricardo   We buy a used Chinook to check out small vehicle travel, Winter 2006-07, #1

4.  No Mas Frutas    More travels and a major shift in our long term plans, Winter 2006-07, #2
5.  Chivas y Vacas y Caballos, Oh My    This time when we head south we just keep on going, Winter 2007-08 in our new Tiger