Western Europe & Great Britain 2014
Italy, Switzerland, Germany, France, England, Scotland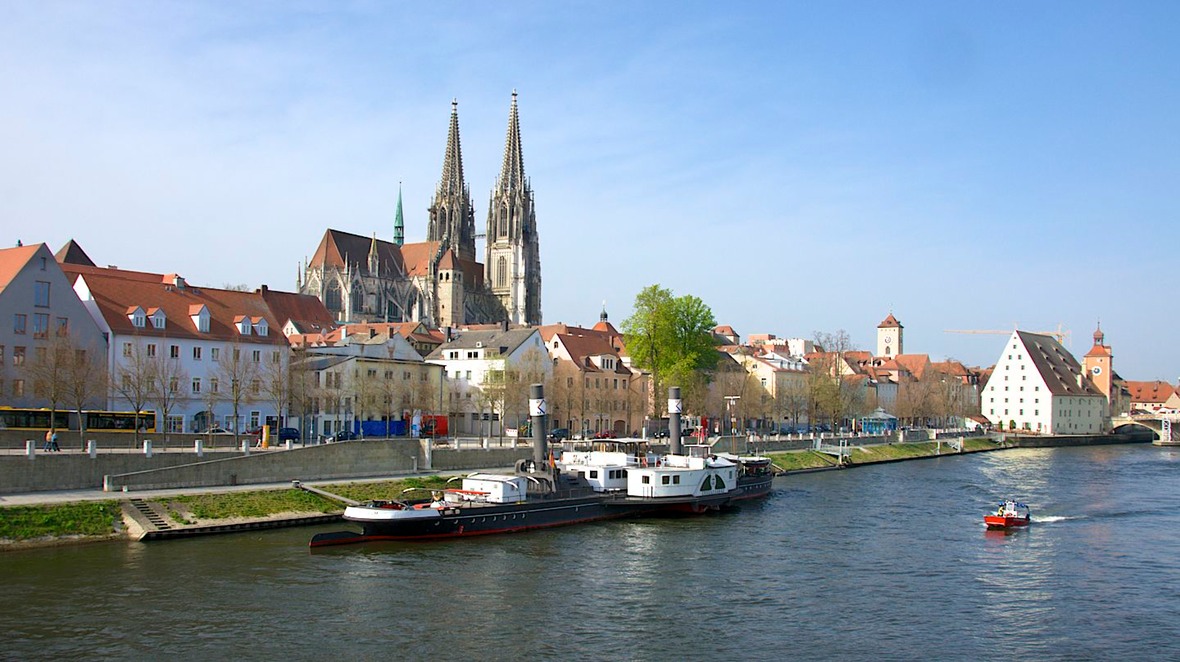 Well, we had a very difficult time of it on returning to Europe for our fifth season.  We arrived back in Italy on March 5.  The very next morning, while at the market outside Rome stocking our cupboards and refrigerator, the Tiger was broken into and our valuables were stolen -- most of them brand new, sadly.  Within the last 6 months we'd replaced both computers, upgraded Kathy's camera and our Nook e-reader, finally bought our first smart phone, etc.  They were all taken, along with credit cards, Rick's camera, cash, backup drives, etc.  The only thing they seem to have missed was our passports; lucky us.

They probably came and went in just a couple of minutes; this seems to be standard.  They broke the lock to the side door of the Tiger in order to gain entry.  After reporting the theft we learned that thefts occur pretty much every day in this particular parking lot; so good of them to post signs or increase patrols.  The oh-so-caring police were surprised by the broken door lock; they said usually the thieves just break a window.

For the next month or so, we worked hard trying to retrieve ourselves.  We considered abandoning our European adventure entirely and simply going home.  We also looked at the idea of one of us staying with the Tiger and the other flying back to the States to buy new equipment (cheaper and easier than buying in Europe).  Ultimately neither choice felt right so we decided to stay and replace the stolen items as efficiently as possible.  We've never trusted the Italian postal system, so having stuff sent to us in Italy was not an option to us.  Some of the purchases could be made in person, e.g.,  new pairs of glasses, but most (new cameras and lenses, new computers and electronic support equipment, etc.) would be purchased on line.  Where to go to do this?  Where to have things sent?  Sales taxes (called VAT) are high in Europe, but for non EU residents it is possible to obtain refunds for all or part of the taxes paid.  Determining how best to do this was an added challenge.

Thank god for friends in Germany and Switzerland.  We visited with three couples while we ordered stuff and had it delivered to their houses and held for us to pick up.  We had one single remaining hard drive that had not been stolen, in storage in Texas, and we thank friends there for retrieving it and sending it to us in Germany -- without that hard drive we aren't sure we would have been able to carry on.

Why did this happen to seasoned travelers who have long since learned to carefully hide their valuables when they leave their Tiger?  Well, timing is everything.  We were terribly jet-lagged, Kathy had a miserable cold and wasn't sleeping, and it was so soon after landing that we'd simply been unable to get everything put where it belonged.  We'd planned to get some groceries, then head up to a sosta we had enjoyed last fall where we could take a few days to settle in.  A major error in judgement as it turned out.

It took us about a month to get more or less back to normal.  Everything that was purchased arrived where it was expected, we made numerous trip to the German-Swiss border for Customs stamps that will enable us to get those damn VAT taxes refunded, and eventually we began sleeping better at night again.  The significance of the border was that it allowed us to take items either out of Switzerland or out of the EU depending on where they were purchased.  Taking things out within ninety days is an important part of the VAT refund process and of course we weren't planning to fly back to the US until November or so.

For now, our plans for the year are still evolving.  We've chosen not to return to Italy, at least not this year.  Instead, we'll be exploring unvisited parts of Germany and France, then spend the summer in Britain before returning to France once again in the fall.  After that, the world is still our oyster.  Stay tuned!  
Just click on any of the links below to read the stories and enjoy the photographs of our fifth year in Europe.  
Thanks for coming along!
Journal Postings & Photo Albums for 2014:
Click on one of the photo albums below to see more pictures for each posting. You can also access each photo page directly from the corresponding narrative page.  Go directly to our Photo Albums Menu to access our photos from other regions.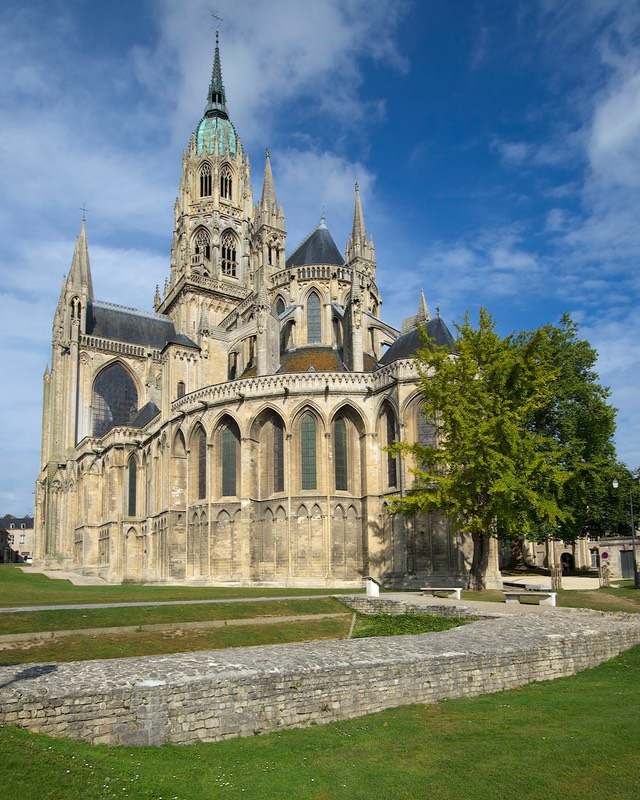 1.  Up and Running Once Again    rediscovering Germany & Switzerland
2.  Exploring the Middle Kingdom    wandering the backroads of France
3.  When Side Mirrors are Curb Feelers     Brittany, Cornwall & Devon
          •  Photo Album - France        •  Photo Album - England
4.  Where's the Loo?     Big Ben to the Borders with Friends, Cousins & More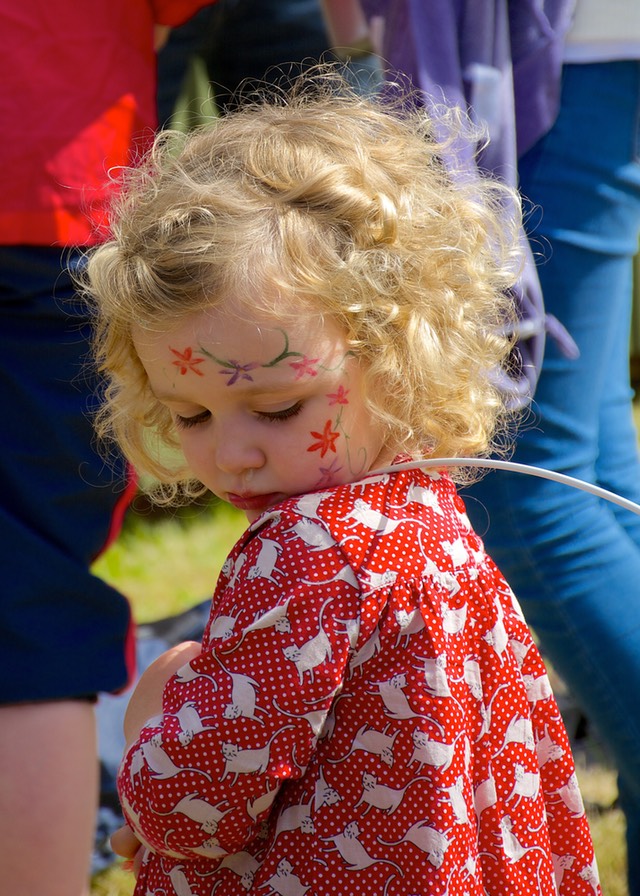 5.  The Road to Altnaharra     Scotland's Western Highlands
6.  Stones and Scones     Pipe Bands and Highland Games in southern Scotland
7.  A Night on Whipsnade Heath     Robed Choristers in the Dark of Night
8.  Church Bells and Chickens     Brittany, Normandy & the valley of the Seine
Extras: