2001 to 2007, 2009, 2015, 2016
The United States and Canada
From Newfoundland to Alaska,  from California to Key West, The US and Canada have so much to see and do.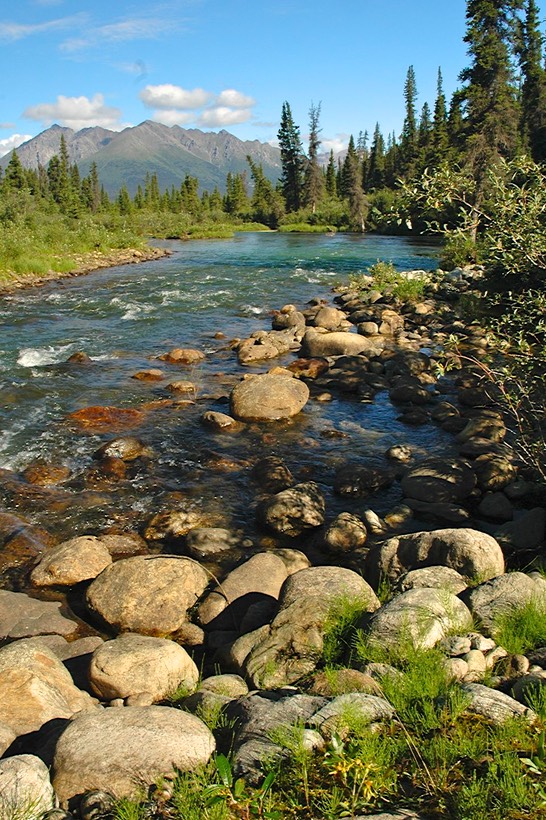 Limitless sights and sounds to hold the interest of anyone with a traveling spirit.  From the gracious hospitality of the American South to changing colors in New England or Nova Scotia; From the wild openness of the Western Mountains to the ever present closeness of Chicago, New York or San Francisco; From the crack of the bat at Fenway to the hush of the fishing fleets in the mists off Newfoundland's Grand Banks.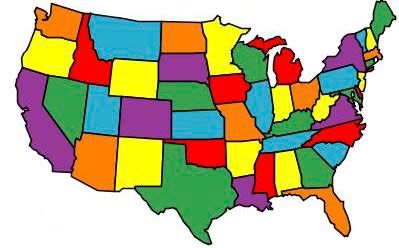 We've traveled via motorhome and motorcycle in all but two of the United States and all ten Canadian Provinces plus the two Territories that can be driven to.  We've been to Hawaii, but until they finish the bridge you still have to fly; and somehow we just haven't figured out how to get to Rhode Island yet; guess we have to have something to save for next time.  We've travelled north of the Arctic Circle on the only two roads in all of North America that do so and generally have just plain covered a lot of ground.  In the US & Canada we've traveled nearly 200,000 miles in motorhomes and about 150,000 on motorcycles; and cannot begin to say we've seen it all; 'though not for lack of trying.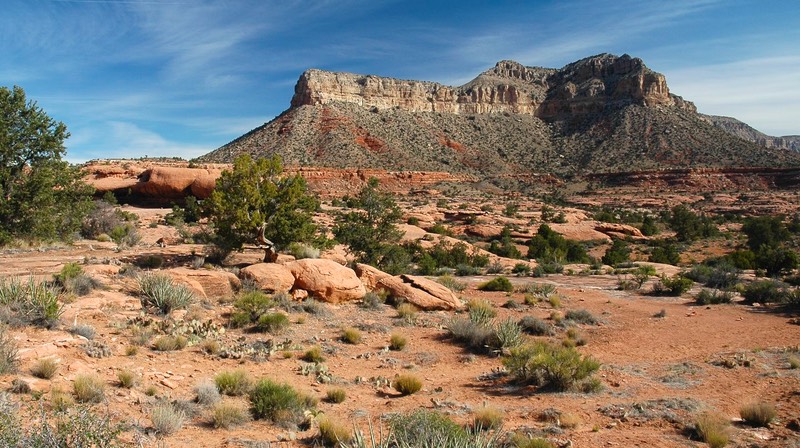 During our first five years living on the road we spent all but a few months in the US or Canada.  As time went on we spent more of our winter time in Mexico until in 2007 we bought our Tiger and left North America for an extended period, first spending eighteen months in Central and South America and then, from 2010 through 2015, spending most of the year with the Tiger in Europe.  During these early years we criss crossed the US several times, trying over time to travel more in a north-south direction, moving with the seasons rather than going east-west across the country.  
We spent considerable time in Canada every summer from 2002 to 2007.  In 2002 & 2004 we went to Eastern Canada, enjoying Nova Scotia, New Brunswick, Quebec, the Gaspé Penninsula, PEI, Newfoundland and Labrador.  In 2005 & 2007 we went west, enjoying the beauties of British Columbia, Alberta, the Yukon and the Northwest Territories on our way to Alaska.  In other years we wandered across the central heartland, dipping in and out of Manitoba, Saskatchewan and Ontario.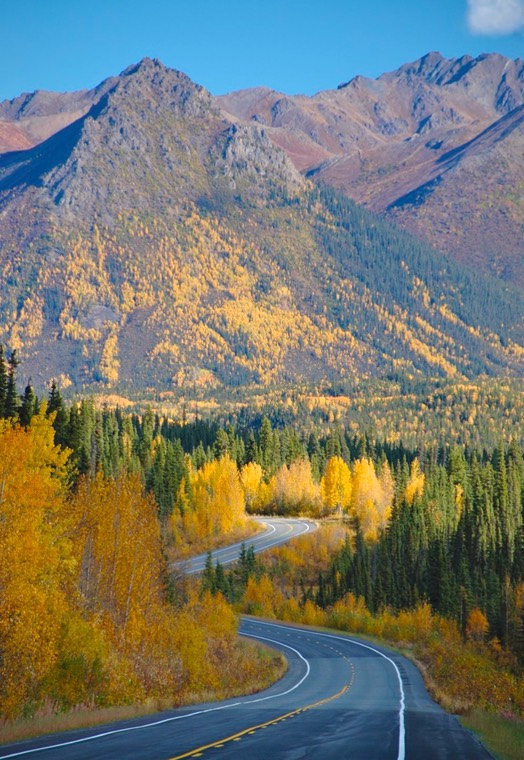 In 2007 we bought our Tiger and did some fast cross country traveling in the US before heading north through some of the western US and Canada, spending the summer in Alaska, the Yukon and the Northwest Territories.  We undertook this trip for three reasons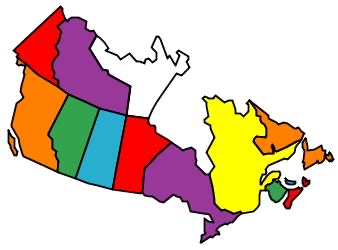 We wanted to re-visit Alaska and the Yukon and see the North West Territories for the first time;


We wanted a challenging summer to act as a shake down cruise for the vehicle and gear we were carrying before we left the country for an extended tour of Latin America; 

We wanted our Latin American tour to begin in the far north so that it would indeed be a true Pan American journey. 
As it happened, our summer was a success on all fronts.  We had some wonderful experiences, saw more than we could ever have hoped, and very definitely shook things down most effectively.  Then, a quick swing through the southeastern states before heading into Mexico and points far south.  It was quite a year.  
 At the end  of each year we spent in North America we compiled a Year End Best Of list showing our favorite restaurants, campgrounds, scenic spots, etc.  You'll find a compilation of these lists on our two Best of the Best lists; one for the lower forty-eight states and one for Alaska and Canada.
In 2009/10 we had the Tiger in the US for about eight months and did four stories from the road.  For the next five years we were only in the states for a few months each winter, spending most of our time traveling in Europe.  During these years we didn't do any writing on our time in the US.  Finally, in 2015 we had more time to travel stateside and managed to write a couple of stories.  
Below you'll find links to all of our messages and photo albums covering our time in the lower forty-eight states, Canada & Alaska. We hope that you'll enjoy reading our stories about these travels and that you'll feel motivated to get out and see more of the world as well.  Adventure is just around the corner, wherever you are.
maps by epgsoft.com
Journal Entries & Photos for the US and Canada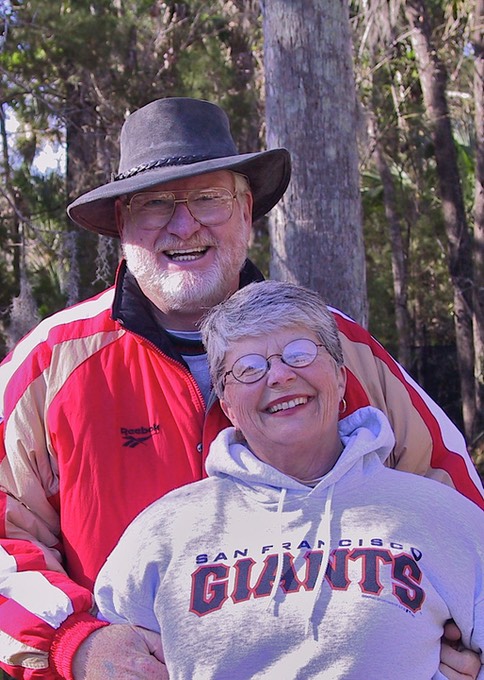 2001-02
1.  A Mouse & Other Tales   California to Louisiana
2.  A Tail of two Kitties   Florida, Cross Country to California, back to North Carolina
3.  Take Me Home Country Roads   Virginia to Michigan, Pennsylvania, New York
4.  Here Today, Gone Tomorrow   Michigan, Ontario, New York, Vermont
5.  Ciad Mile Failte   First visits to New Brunswick & Nova Scotia
6.  Almost Heaven   Maine to West Virginia
7.  Wheeled Migration   Carolinas, Georgia, Alabama
     Photos from the US & Canada 2001-2003
                                                               2003
1.   Grapefruit R Us   Florida
2.   Luca Brazzi Swims with the Manatees   Florida, Louisiana
3.   Been There, Done That   Texas, New Mexico, California - we sell our house
4.   Locusts on Wheels   Oregon & Washington
5.   Why for South Dakota   Washington, Idaho, Montana, Alberta, the Dakotas
6.   Live from the North Woods   Ontario, Wisconsin, Michigan, New York, Pennsylvania
7.   We're Everywhere   New York, Maine, Massachusetts, D.C., Virginia and a bunch more
8.   Bridges Ice Before Roads   Georgia, South Carolina, North Carolina, Tennessee
9.   Gators, We Hardly Knew Ye   Alabama, Mississippi, Louisiana, Texas
       Photos from the US & Canada 2001-2003
2004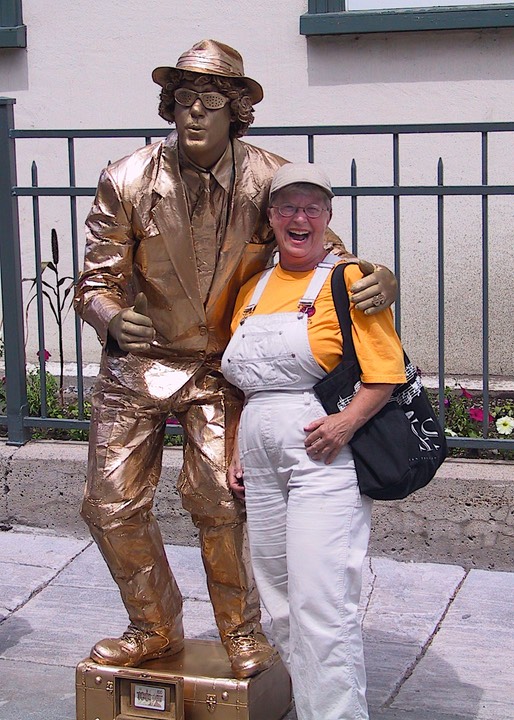 1.  The Eyes of Texas are Upon Us   Texas, where else
2.  That's What We Like About the South   Louisiana, Mississippi, Alabama
3.  And Then It Snowed   Tennessee, Kentucky, Missouri, Kansas, Colorado, Georgia
4.  Be Careful What You Wish For   Tennessee, North Carolina, Virginia, West Virginia…
5.  Avez Vous de Pamplemousse   Quebec, New Brunswick & Prince Edward Island
6.  A New Founde Land   Newfoundland & Labrador
7.  Neue Scotland   Our second enchanting visit to Nova Scotia
8.  I Looked Up and We Were…   Northeast, Upper Midwest, Oklahoma, Arkansas, Texas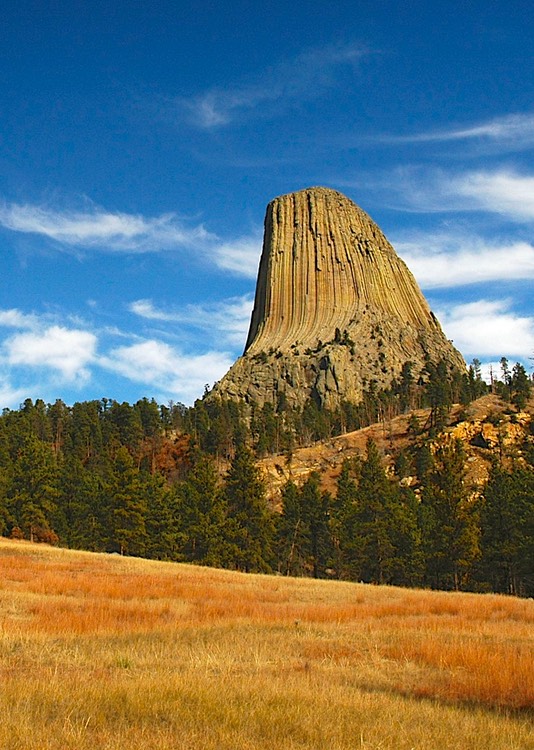 2005
1.  A Winter Sojourn   Texas, New Mexico, Arizona
2.  California Cruisin'   California
3.  Two Yoke of Oxen & A Big Yeller Dog   Oregon, Washington & British Columbia
4.  Where the Sun Don't Set   British Columbia, Yukon Territory & Alaska
5.  Alaska… the rest of the story   Alaska, British Columbia & Alberta
6.  Banana Belt is a Relative Term   Montana, Wyoming, North & South Dakota
7.  Back in the Saddle   Nebraska, Kansas, Oklahoma, Texas
2006
1.  No Post Office in Draffenville   Louisiana to the Carolinas then Tennessee & Kentucky
2.  Where ARE We Anyway   Missouri, Illinois, Wisconsin, Vermont, Maine
3.  Dancing on the Northern Borders  Quebec, Ontario, Manitoba & Saskatchewan
4.  Crunch Time   South Dakota, with a speed run to Alabama and back thrown in
                                                           2007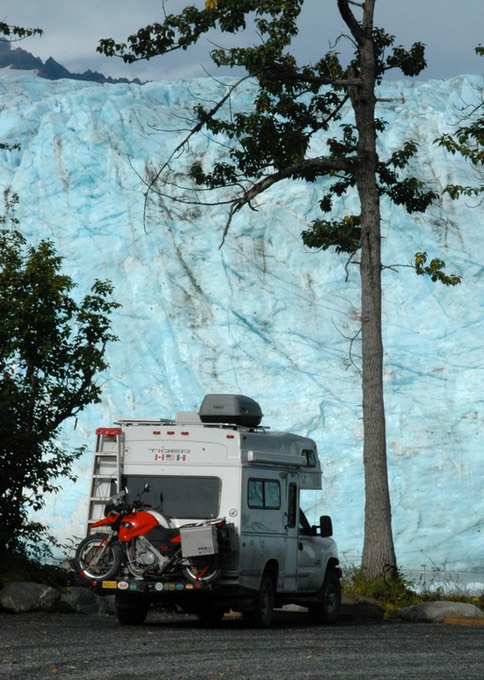 1.  A Quick Swing Through California   Wyoming, Colorado, New Mexico, Nevada & Utah
2.  The Egg & The Sausage   Wyoming, Montana, Alberta & Northwest Territories
3.  Northern Exposure   Yukon Territory and why we love it so much
4.  Fall Colors & First Snows   Alaska, the right way this time
5.  Breezin' Along   British Columbia, Montana, South Dakota
6.  A Pie in the Hand…   From Texas to South Carolina and back
     Photos from the US 2007        Lower 48 states
     Photos from Canada 2007    Alberta, British Columbia, Northwest & Yukon Territories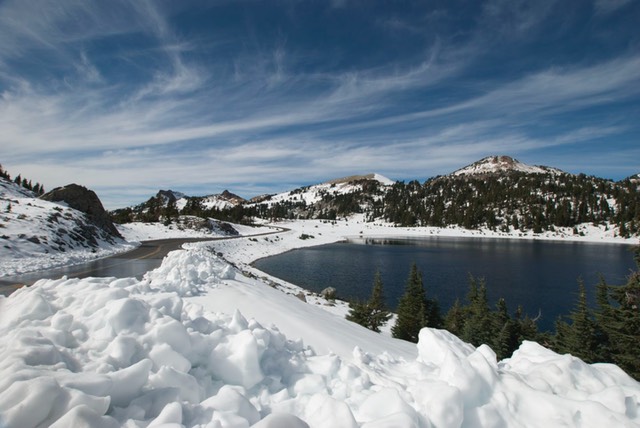 2009-2010
1.  Live From Kickapoo Korners   Mostly Wisconsin, but lots more
2.  Westward Ho the Wagons   Wyoming, Idaho, Montana, Washington, Oregon
3.  California Ins & Outs   California, Nevada, Arizona
4.  Traveling Through 'Who Dat' Nation   Arizona to Florida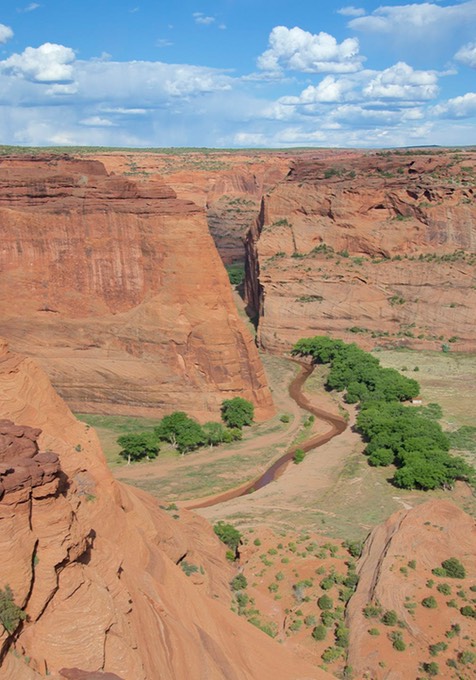 2015-2016
1.  Old Friends, Old Haunts     Oregon, Washington, BC, Idaho, Utah, Arizona
2.  Collection Time     Arizona to Alabama with a dozen or so states along the way
3.  We Just Keep on Keeping On     Florida and the Carolinas
4.  Lo! and (also) Behold!     La Tortuga rediscovers his youth
5.  A Field of Tigers     Travels in Arizona, Colorado & Wyoming
6.  High Plains Driftin'   The summer continues in Wyoming, Montana & Idaho